HOW TO WRAP OUR FAUX FUR THROWS BLANKETS AND BEDSPREADS
Place faux fur blanket in a decorative box and tie a ribbon around. Alternatively, take a simple carton box, and wrap in a decorative paper. It is really quite easy.
If your roll of paper is too small to cover the box in one piece: wrap the roll around the box, cut the paper to meet (it's good to have double-sided tape). Place the edge over the top and the bottom, here you can use regular tape. Then cut two big pieces of paper, bigger than the surface of top and bottom, fold the paper to the size of top and bottom, and again use double-sided tape to attach to both sides. It takes around minutes to finish wrapping.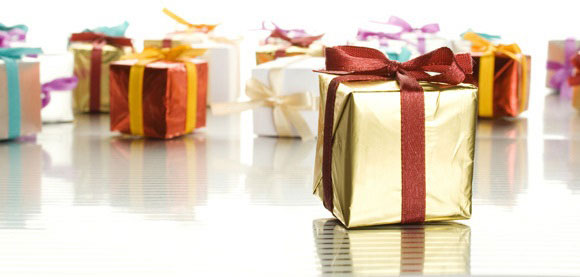 WHY YOU LIKE TO GIVE GIFTS LIKE FAUX FUR THROWS
• To commemorate an event or celebration. Events necessitate gifts be given to the person concerned. Giving gifts appropriate for the occasion confirms that we are indeed co-celebrating the joyous revelry with the celebrants and his/her community.
• To show the other person how important he/she is to you. Seeing your loved one happy or appreciating the gift that you just gave ripples the effect that lasts a very long, long, long, time.
• To share a part of us to the person who receives the gift. But more then just giving something, gifts, when given to its recipient, takes a small part of ourselves with it. It brings with it our hopes, emotions, expectations, interests and values.
So, if you need gifts for any occasion and you want your gift to touch someone, visit dolsendesign.com.
WHAT REALLY IS DRY CLEANING
The term "dry cleaning" is misleading. The cleaning is done with a liquid but the solvent contains little or no water and does not penetrate the fibers like water does in a washer. The dry cleaning process begins with the pretreatment of spots and stains from faux fur bedspread using special cleaning agents. Faux fur throw is then loaded into a machine resembling an over-sized front-loading washer which uses similar mechanical action to loosen embedded dirt. Throughout the cleaning process, the solvent is filtered or distilled to keep soil from resettling on faux fur pillowcase. The garments are dried in the same machine and should have no residual solvent odor after cleaning.
LUXURY GIFT IDEA FOR HIM
Our faux fur throws, blankets or bedspreads are popular with men. We believe that our products are the best idea for your boyfriend, partner, husband, father, son, friend and neighbor.
LUXURY GIFT IDEA FOR HER
Not to say that our female clients aren't satisfied with their faux fur throws. This season, like never ever before, fur imitation is on trend, on the runways and in most glamorous interior designers' stores.
LUXURY GIFT IDEA FOR A COUPLE
Our faux fur sofa throws are big enough for two! They will warm up and definitely will bring two people closer.